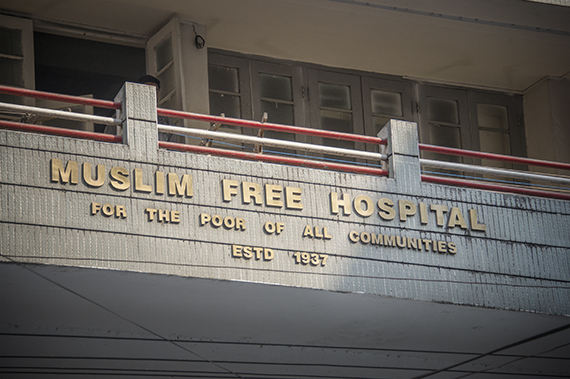 In 1937 the Muslim Free Hospital was established in Rangon, Burma. It was created by a group of Muslim leaders to care for the poor of Rangoon that had no other access to medical care. The
initial investment
came entirely from Muslims.
...
The Muslim Free Hospital still exists and is still funded by the donations of Muslims of Myanmar. Burma received a name change in 1988 and is now called Myanmar. Rangoon received a name change and is now called Yangon. However, the mission of the Muslim Free Hospital has not changed. Read more, by
Stephen Wallace, M.D., J.D.
huffingtonpost.com
SEE ALSO:
Free Muslim Hospital Offers Hope in Burma
IslamOnline 18/09/2013 YANGON – In a country reeling from recent religious violence, a Muslim free hospital is offering a rare oasis of communal harmony, offering medical service to hundreds of Muslims, Buddhists and former political prisoners.

"I am a surgeon so my responsibility is to cure suffering patients," Tin Myo Win, the only Buddhist department head at Yangon's Muslim Free Hospital, told Agence France Presse (AFP) on Monday, September 16.

Free Muslim Hospital Offers Hope in Burma